A re-imagined material agency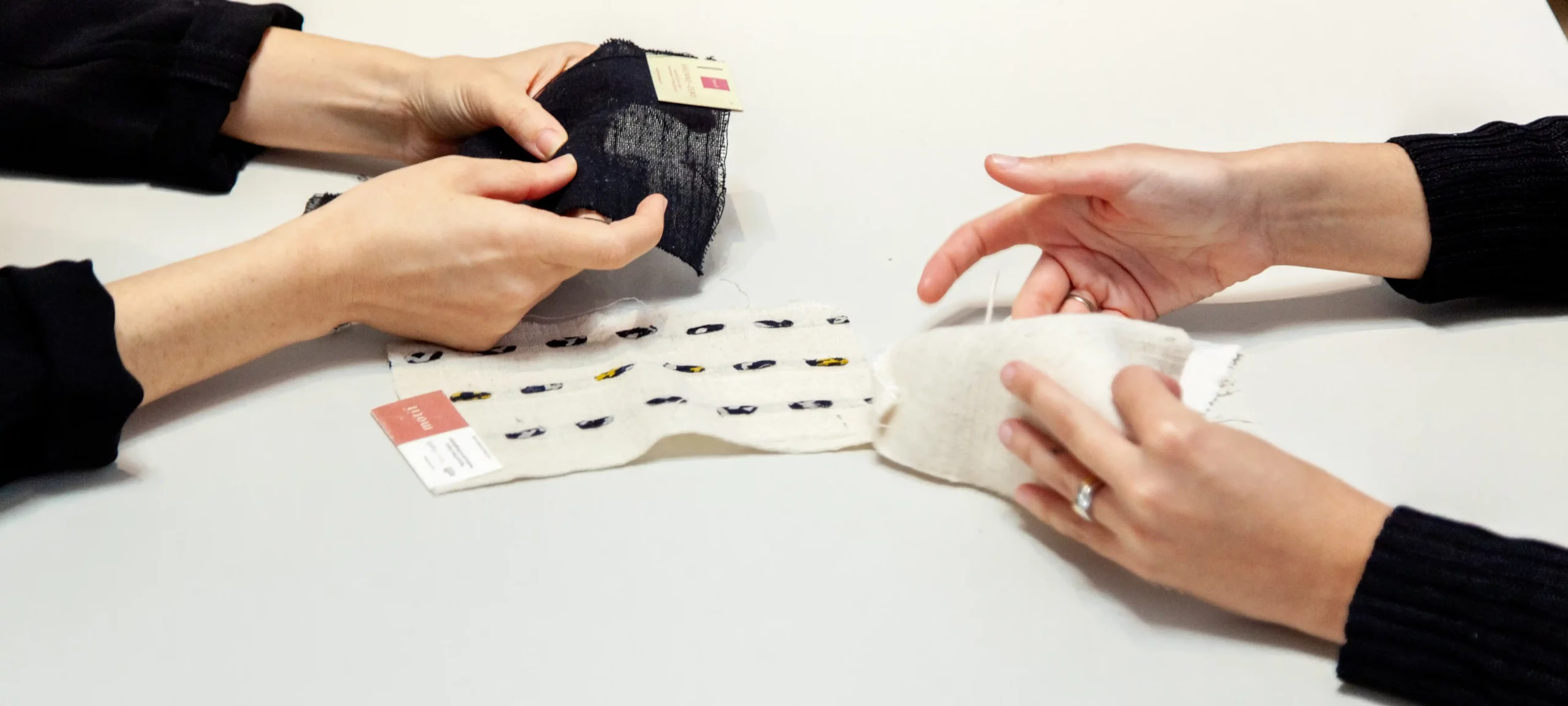 PERSONALISED SOURCING
SHOWROOM EXPERIENCE
Stock Services
STREAMLINED SOURCING
TRANSPARENCY ASSURANCE
Textile digitization
SEAMLESS DIGITAL INTEGRATION
MATERIAL AGENCY
consultancy on sourcing
PERSONALISED SOURCING
SHOWROOM EXPERIENCE
Stock Services
STREAMLINED SOURCING
TRANSPARENCY ASSURANCE
Textile digitization
SEAMLESS DIGITAL INTEGRATION
MATERIAL AGENCY
consultancy on sourcing
PERSONALISED SOURCING
SHOWROOM EXPERIENCE
Stock Services
STREAMLINED SOURCING
TRANSPARENCY ASSURANCE
Textile digitization
SEAMLESS DIGITAL INTEGRATION
MATERIAL AGENCY
consultancy on sourcing
PERSONALISED SOURCING
SHOWROOM EXPERIENCE
Stock Services
STREAMLINED SOURCING
TRANSPARENCY ASSURANCE
Textile digitization
SEAMLESS DIGITAL INTEGRATION
MATERIAL AGENCY
consultancy on sourcing
Bakermat is a visionary force committed to addressing a profound deficiency in the textile industry.
Our mission is clear: to transform sourcing and development into a transparent, efficient, and sustainable endeavour for independent creatives and fashion brands.
At Bakermat, we've reimagined the sourcing process, offering a range of services to assist you in finding the right materials for your projects. Here's how we can elevate your creative journey:
Showroom Experience: A showroom visit at Bakermat offers the opportunity to explore the complete range of collections from our carefully curated Bakermat partners. Providing you with a deeper understanding of what's on offer, and gather valuable insights into our partners production practices.
Stock Services: When time is of the essence or you need a limited quantity, Bakermat offers on demand stock service. Leveraging agreements with our partner suppliers and select stockists, Bakermat maintains an up-to-date selection of available stock items for you to explore.
Personalized Sourcing: We've built an extensive network of over 100 valuable suppliers during our journey. If your needs go beyond our partners' and stockists' collections, we'll actively source new suppliers to match your unique requirements.
Textile Digitization: Our in-house material digitization capabilities capture essential properties of fabrics, giving you a digital representation of your selected materials. This means you can seamlessly bridge the gap between your digital and physical design processes.
Whether you want to visit our showroom or need comprehensive project assistance, we tailor our approach to match your needs. We provide support throughout the sourcing process, from initial swatches and samples to technical and supply chain information for your chosen fabrics.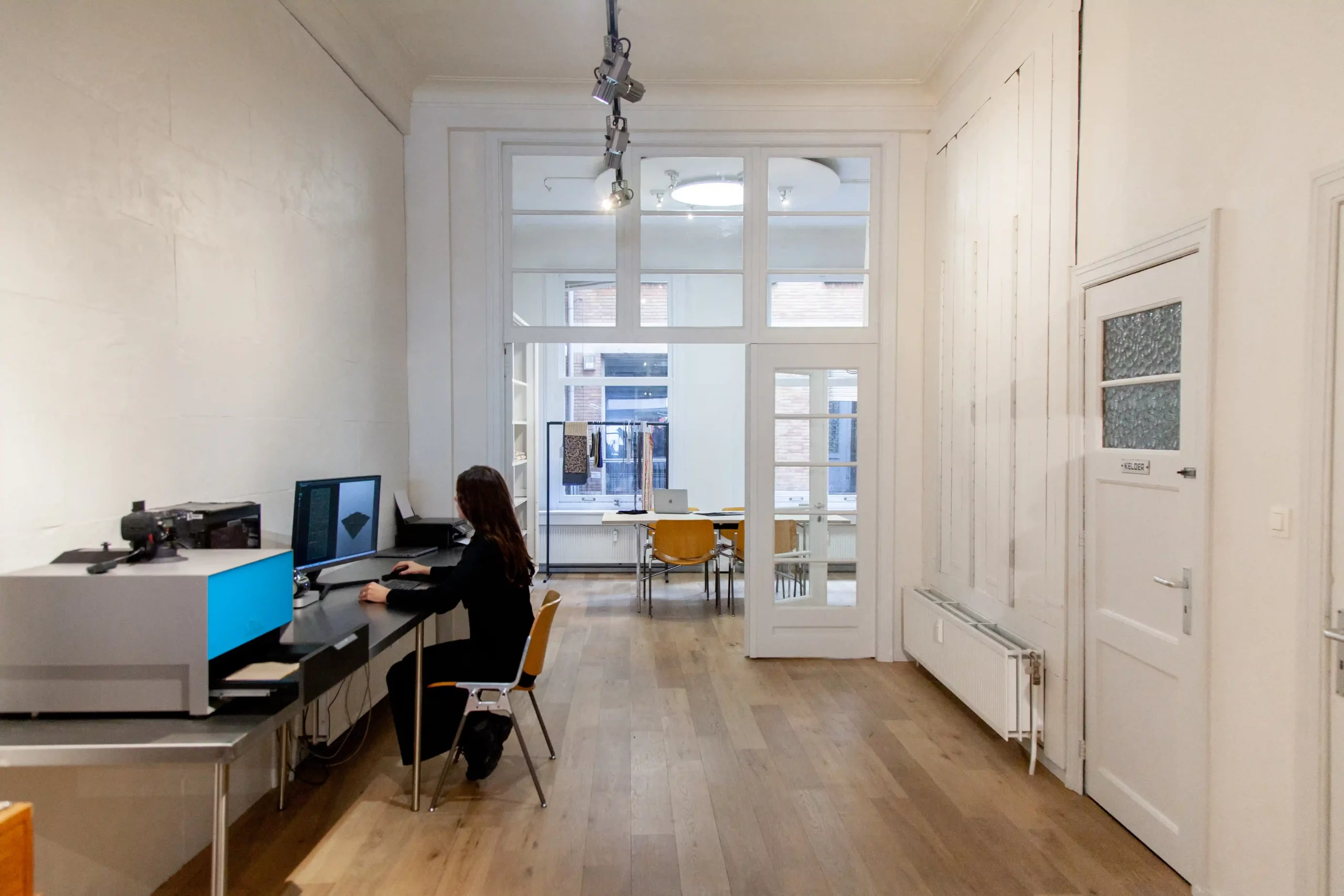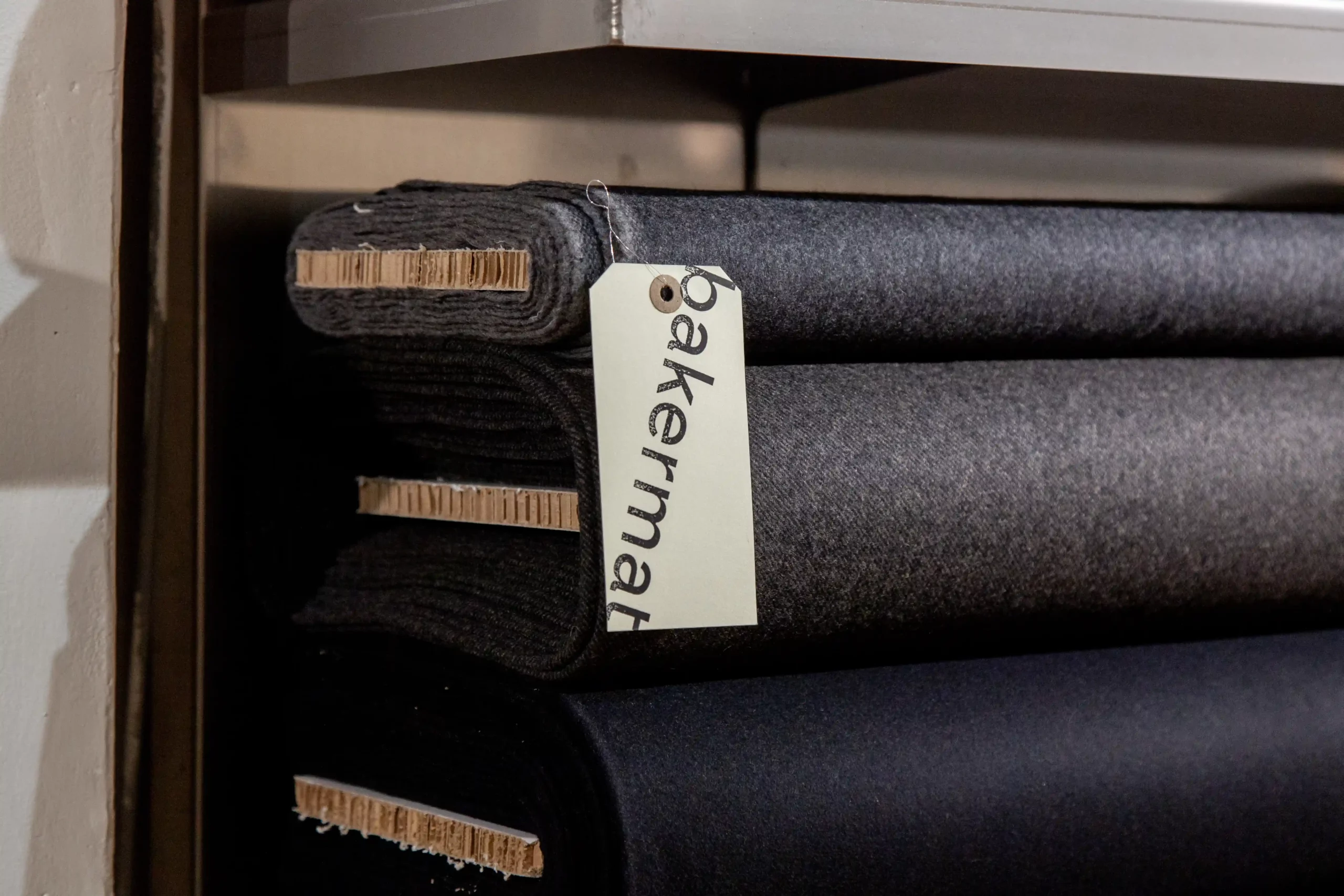 Sourcing at Bakermat offers a significant added value to the practices of your brand. The material digitisation capabilities, combined with a commitment to sustainability and transparency, provides you with an unique and accessible resource. This empowers you to be more creative, encourages collaboration, and allows for efficient, cost-effective sourcing.
Ultimately, Bakermat's approach redefines material sourcing, streamlining the process and enabling you to remain competitive and innovative in a rapidly changing market.
Streamlined Sourcing: Thanks to our direct relationships with suppliers, we can promptly address your sourcing requirements, regardless of quantity or lead time.
Transparency Assurance: We offer comprehensive insights into our suppliers' supply chain and production practices, ensuring you have all the information you need.
Seamless Digital Integration: Our 3D digital tools optimize the sourcing process, reducing expenses associated with sampling and prototyping, ultimately saving you time and money.
Progress starts with a conversation. Please reach out to discuss your project needs and objectives, so we can help you redefine your sourcing process.
We
value your feedback, inquiries, and concerns, and we are here to assist you every step of the way. We look forward to hearing from you and providing the assistance you need.