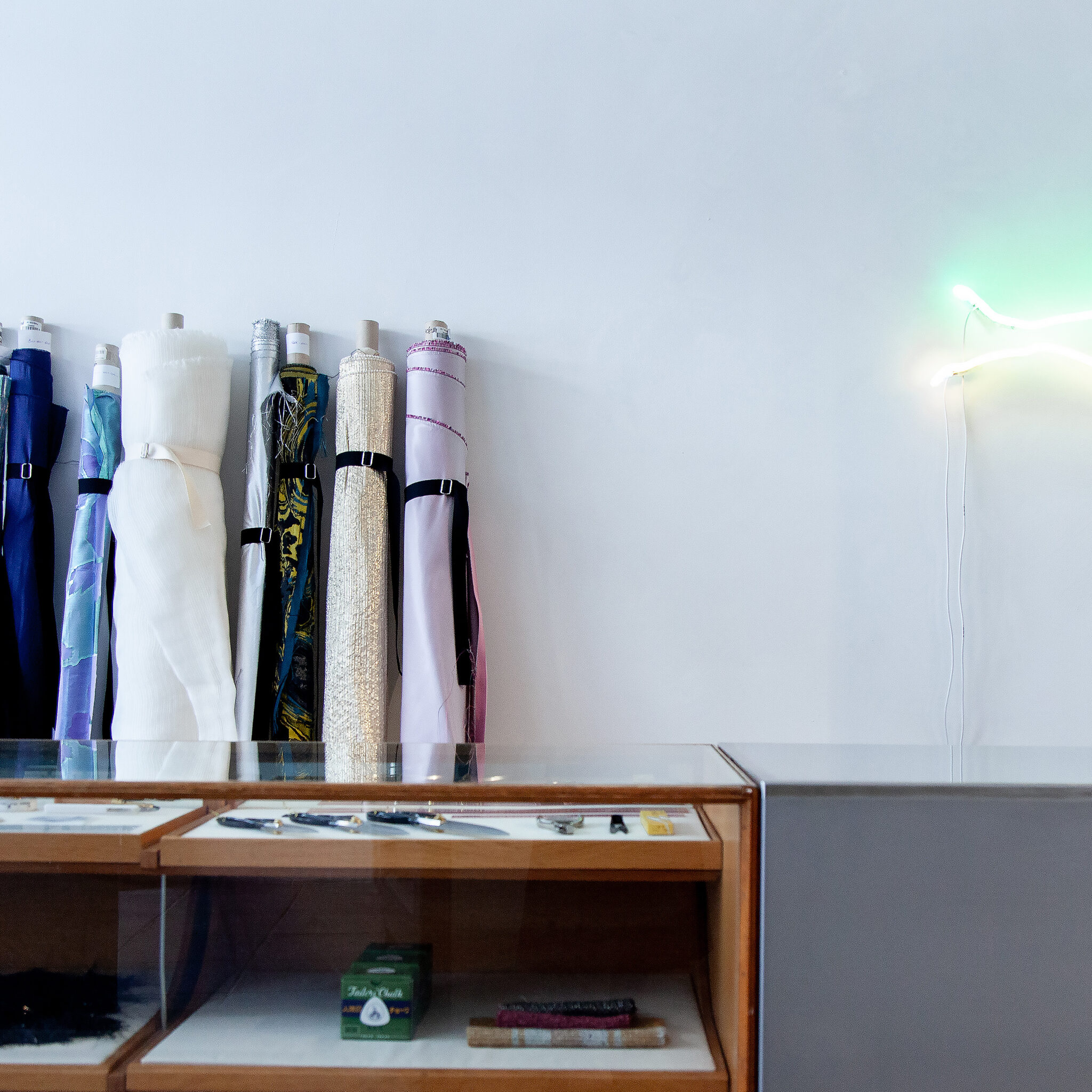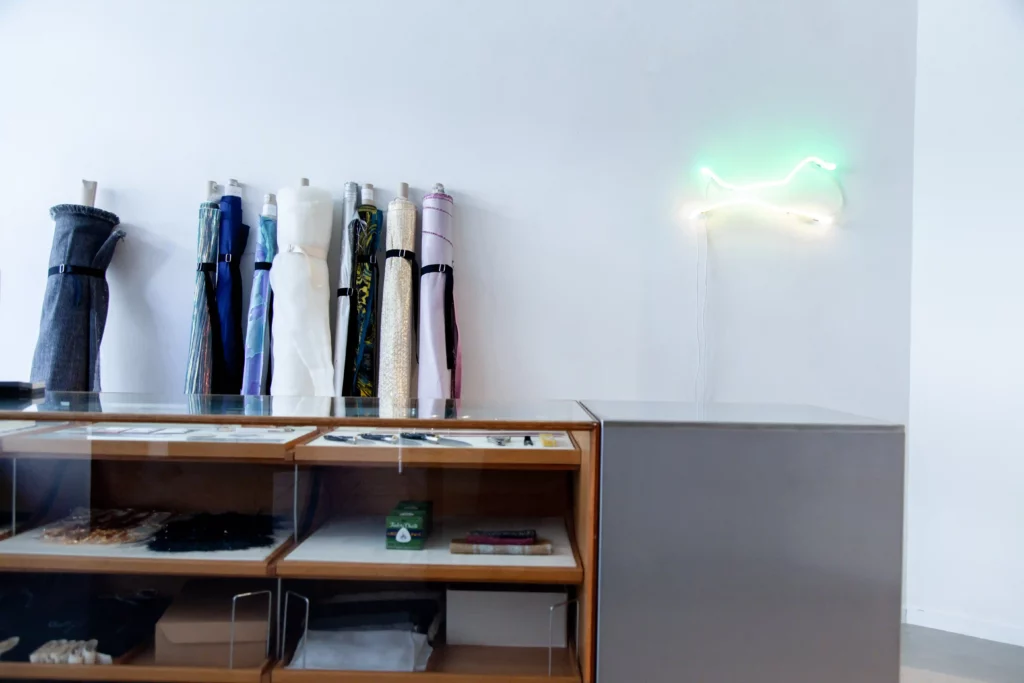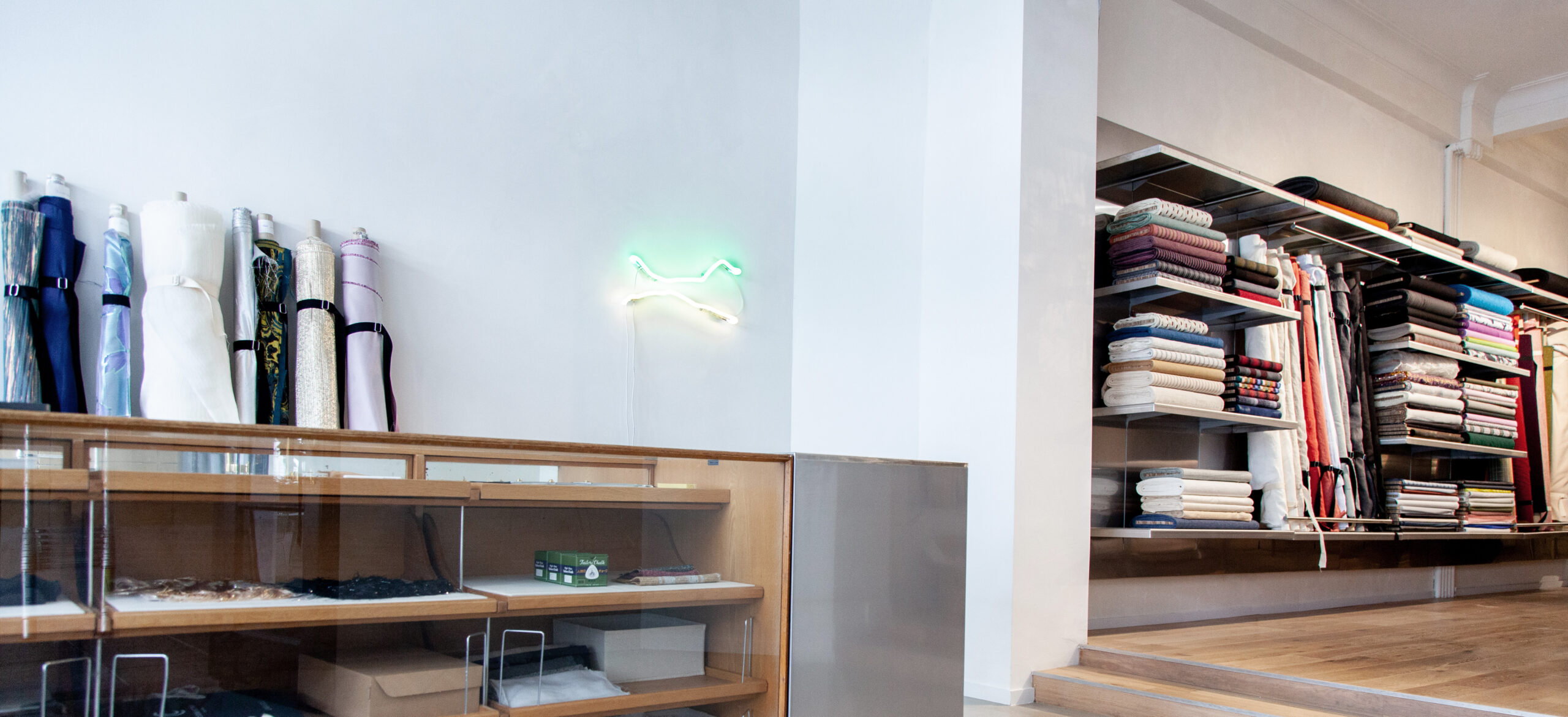 Immerse yourself in the BAKERMAT universe.
Consumers can buy fabrics, trims and tools, as well get supplier information and technical advice on their projects.
Located in the heart of Antwerp, our physical store offers an extensive range of carefully curated fabrics, trims, and tools. It's the reflection of our passion for physical product and quality craftsmanship – a place where we get to share our knowledge, expertise, and network with the textile community.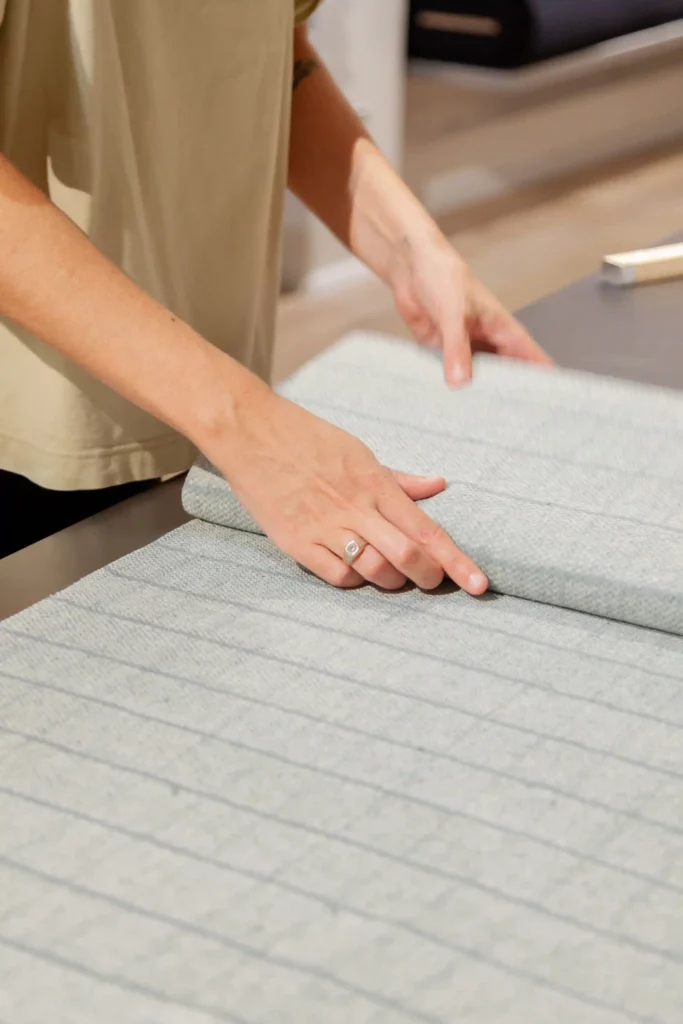 As you can probably tell, we love textiles. And we love to talk about them, too – so swing by for a chat and explore the beautiful range of fabrics we've selected from the best suppliers and textile innovators around the world.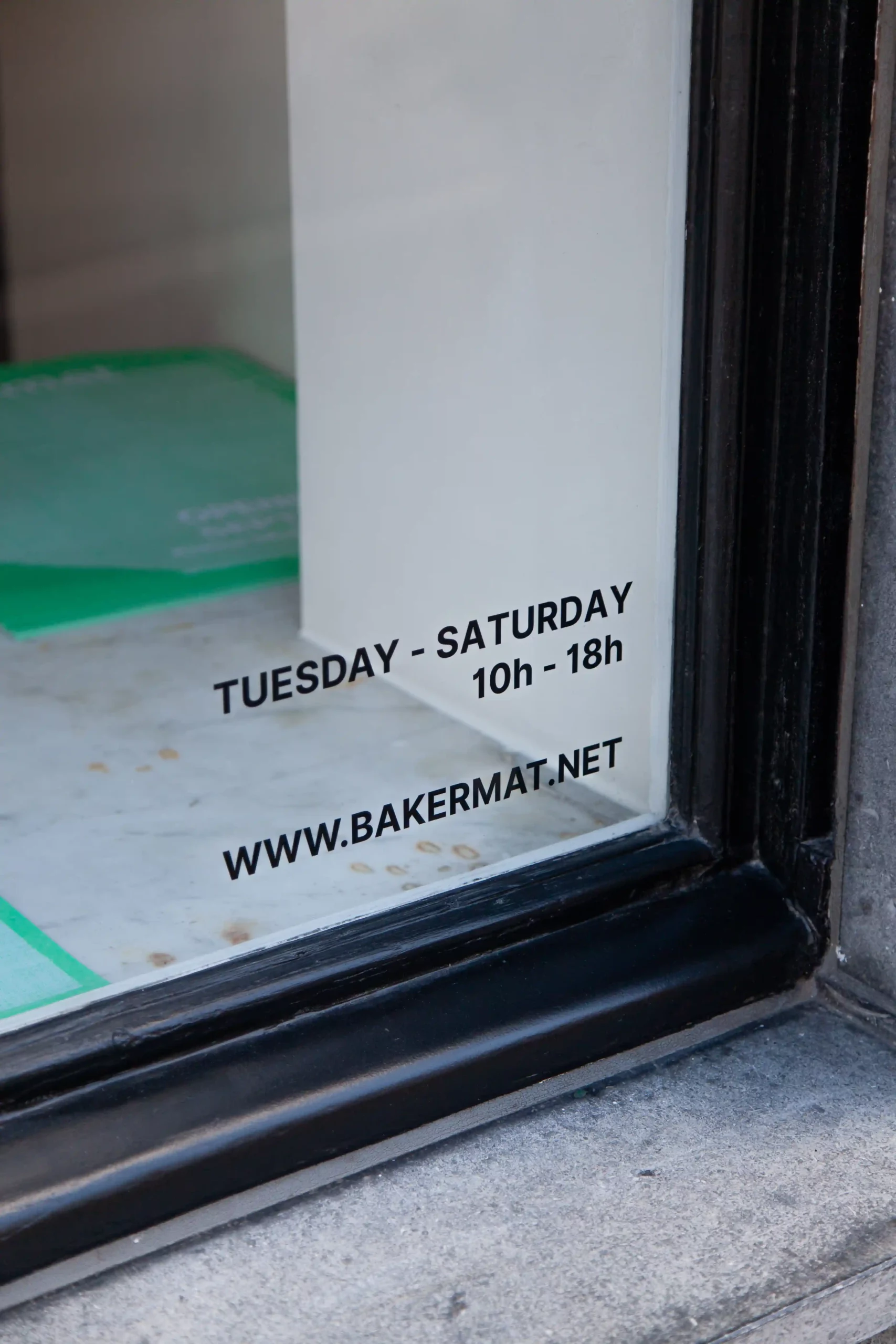 We
value your feedback, inquiries, and concerns, and we are here to assist you every step of the way. We look forward to hearing from you and providing the assistance you need.