Doppelhaus Ltd. was founded by Martin Brambley and Yolanda Leask during their fashion and textile design studies in London and Berlin. After graduation, they wanted to address mass market fashion's impact on the climate and work to make sustainable fashion affordable for ordinary people – so they launched Cloudwool®.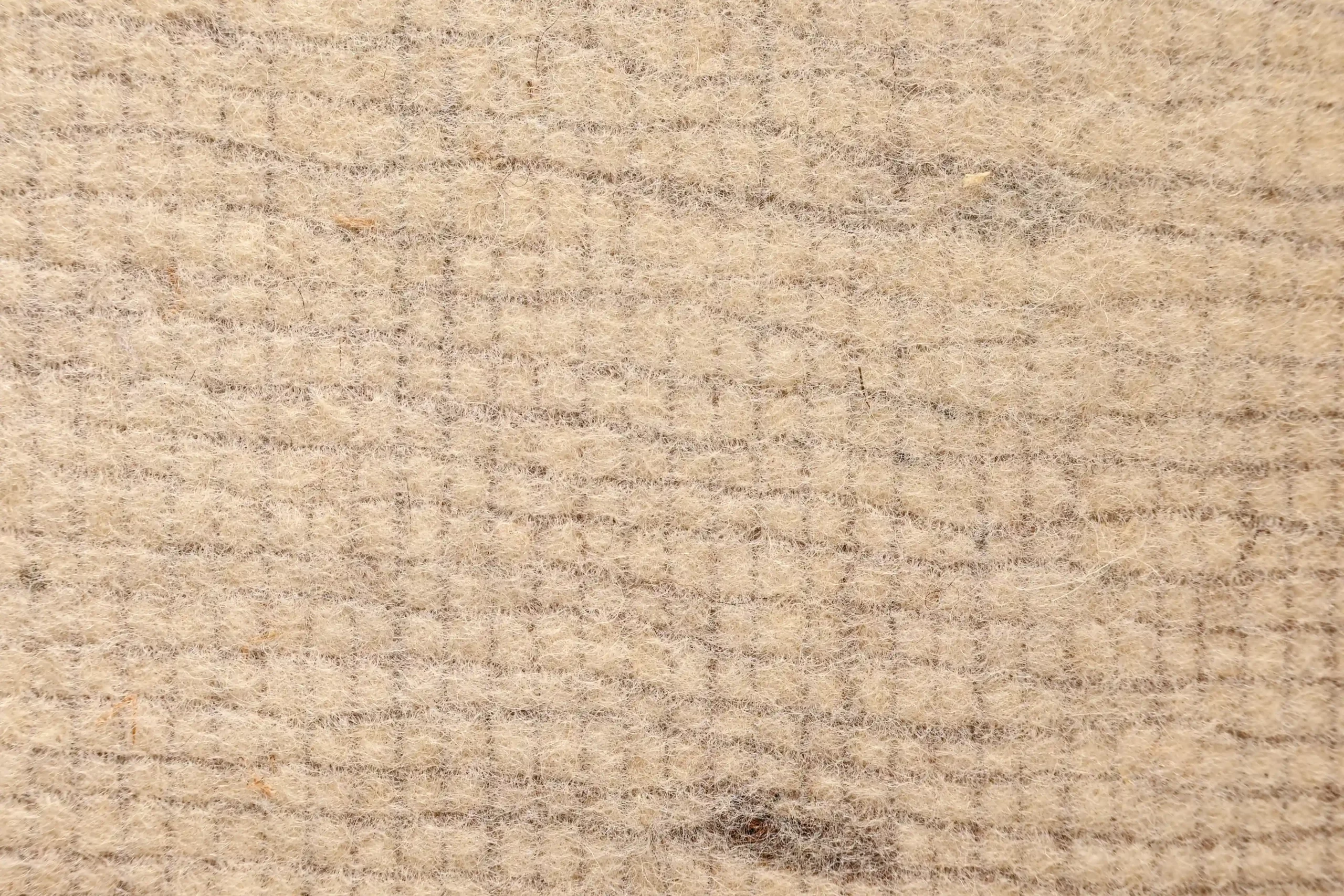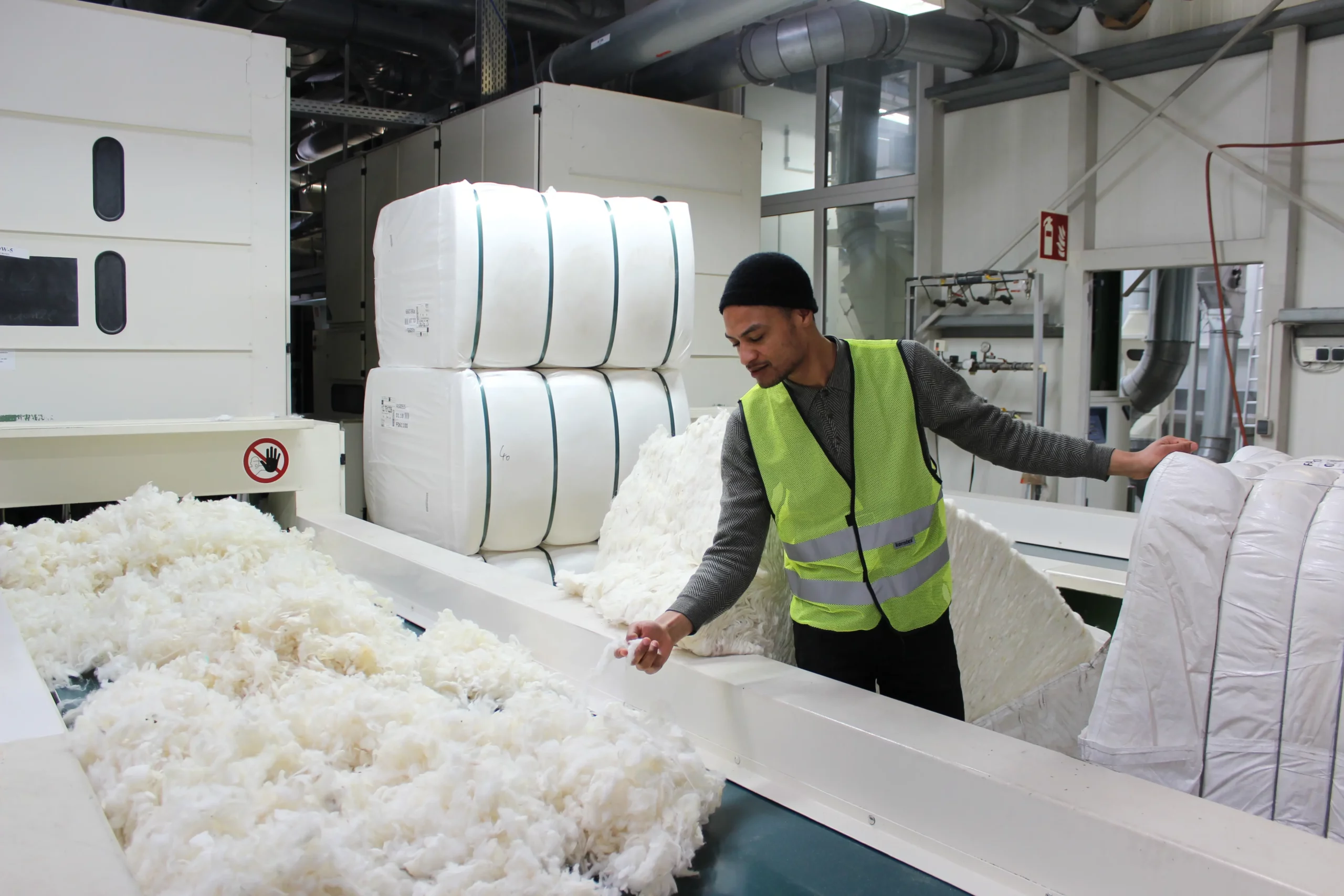 Cloudwool® is an innovative range of nonwoven fabrics for fashion made from pure British wool. They work with a local supply chain and use nonwoven techniques typical of technical textiles, including needle felting. The aim of Cloudwool® is to once again make pure wool fabric accessible for the mass market fashion. Doppelhaus believes that good quality textiles should be available to all. It's important for them that it is fair, low-impact, a natural fiber, and locally made, offering a new, transparent, and local approach to textile manufacturing.
The novel nonwoven manufacturing technology allowed the inventors at Doppelhaus Ltd. to create a material comparable to high-quality fulled or boiled wool fabrics at a fraction of the cost. The process used is very low energy compared to spinning and weaving, as it only involves 1/3 of the process steps. Therefore, 66% of energy is saved compared to typical woven wool textiles. When it comes to waste reduction, they're able to re-process any waste into more Cloudwool, because it is easy to collect the wool fibres from any production waste and use these for another production.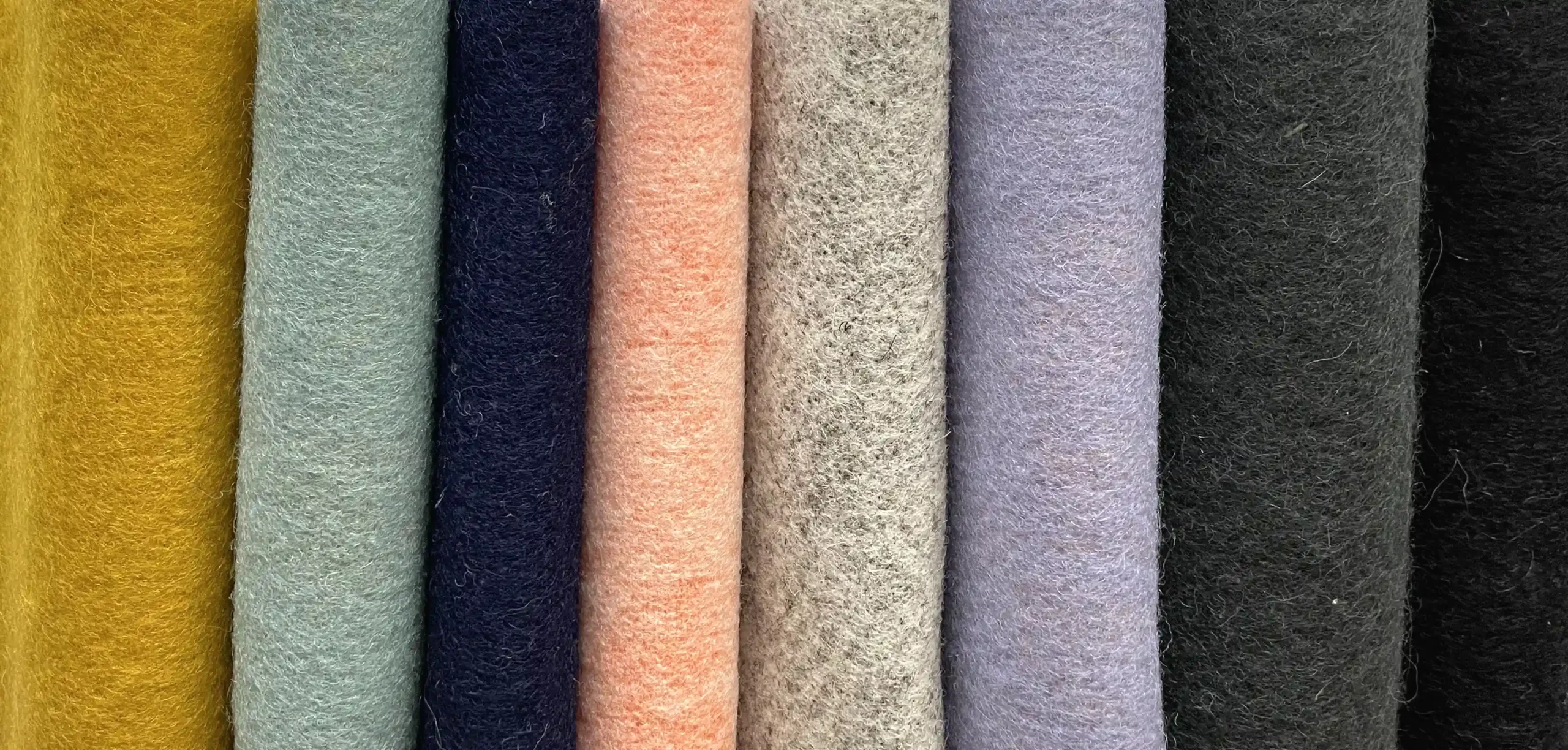 Cloudwool® is a no-fray, no-grainline, biodegradable material that is available in a variety of styles, weights, and colors. The brand is British Wool-Certified and can provide full traceability to farms for their British and German wool materials.
We
value your feedback, inquiries, and concerns, and we are here to assist you every step of the way. We look forward to hearing from you and providing the assistance you need.