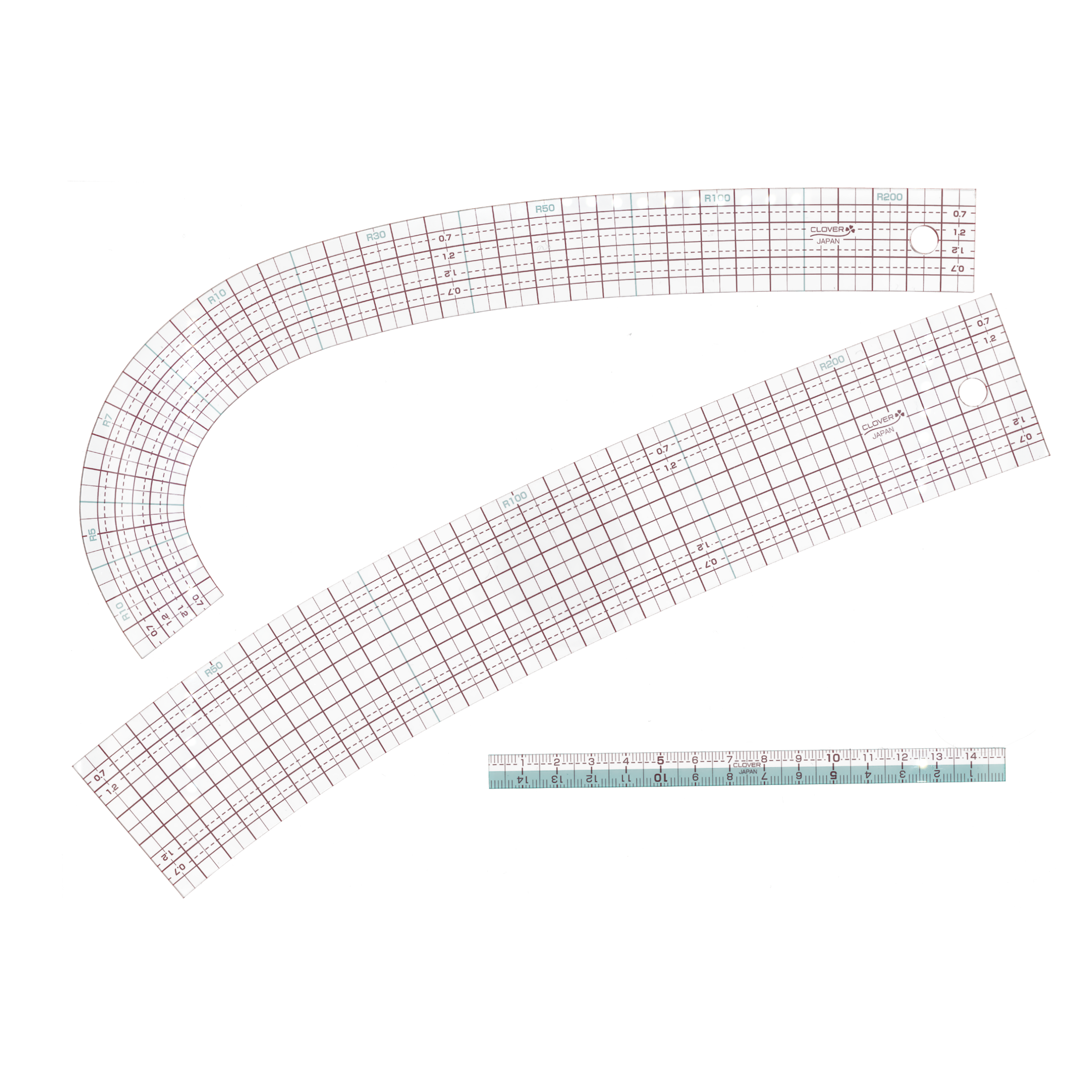 Clover Curved ruler set
€20.00
Clover Curved Ruler Set:
Comprises three rulers for hip curves, armholes, sleeve caps, and necklines. Internal curved grid, guide lines for seam allowance. Small 15cm ruler for 1cm seam allowance.
Description
The Clover curved ruler set comprises three rulers supporting the creation of various curved shapes, from hip curves to armholes, sleeve caps, and necklines. Both curved rulers feature an internal curved grid, along with guide lines at 0.5, 0.7, 1, and 1.2cm intervals, making them ideal tools for adding seam allowances to curved lines. The small 15cm ruler with a 1cm width serves as a great companion for adding a 1cm seam allowance. • Supplier: Clover User guidelines: • Never store in direct sunlight or in a location above 55°C as this may cause deformation. • Never leave this on a hot ironing board. • This ruler is not intended for cutting purposes.
SKU
BUNK-0006-curved-ruler-set
Material
Characteristics
10 in stock