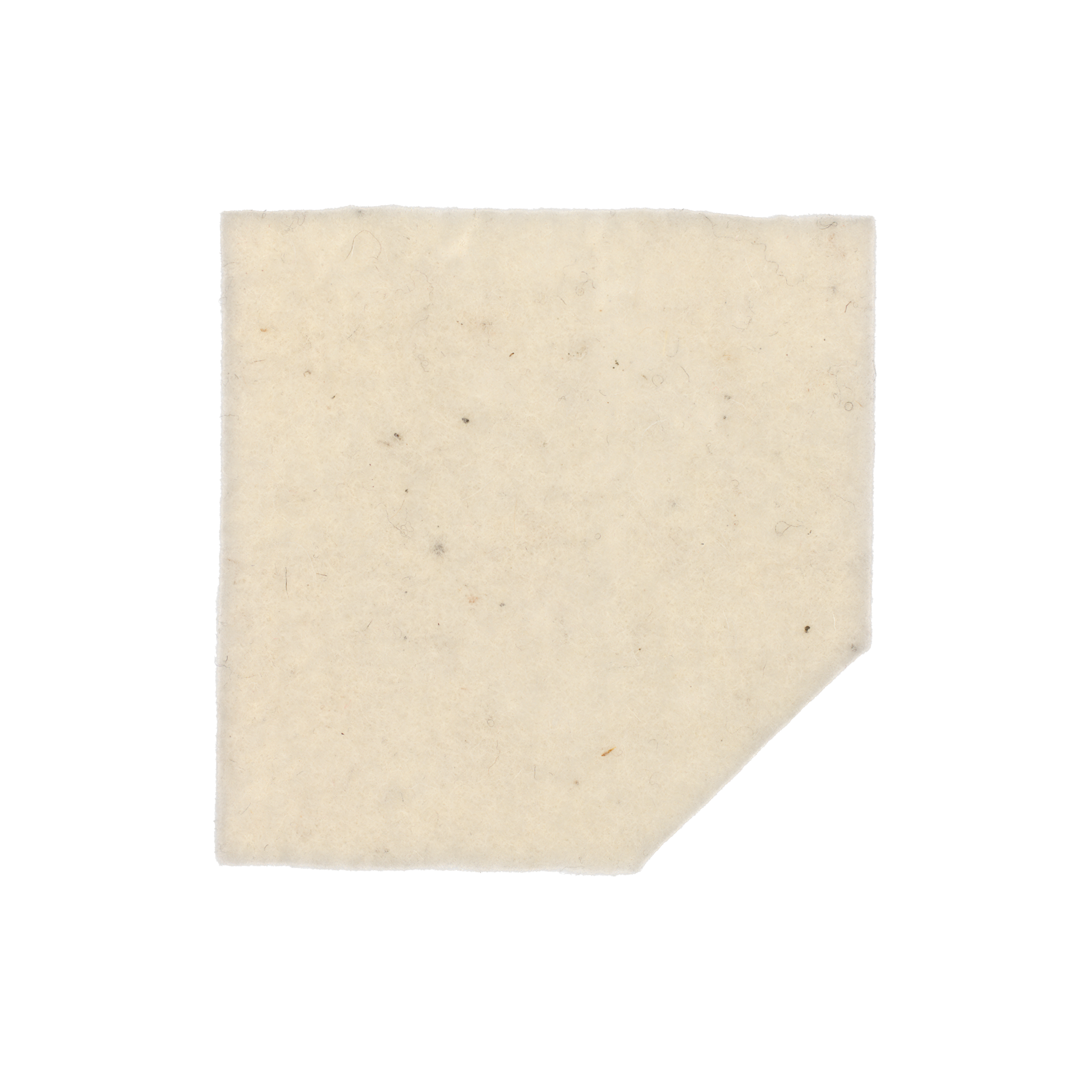 NON-WOVEN PURE FLOCK WOOL
€40.00
Heavyweight non-woven wool fabric, 100% British virgin lambswool. Pure Flock Wool: local, ethical, regenerative farms. Suitable for outerwear, accessories, interiors.
Description
A heavyweight non-woven wool fabric, made out of 100% British virgin lambswool. This non-woven pure flock wool is manufactured locally and ethically in Yorkshire and Lancashire with an innovative non-woven technique. This organic and traceable wool is from regenerative farms, so you can rest assured the sheep lead happy lives, and their farmers help counter climate change. Suitable for structured outerwear, accessories, and interior products.
Purpose
accessories, interior, outerwear
Material
Materials: WV - Virgin wool
Composition: 100%WV
Supplier
Cloudwool® is an innovative range of nonwoven fabrics for fashion made from pure British wool. Launched by Martin Brambley and Yolanda Leask's Doppelhaus Ltd., the brand works with a local supply chain and uses nonwoven techniques typical of technical textiles, including needle felting. The aim of Cloudwool® is to, once again, make pure wool fabric accessible for the mass market of fashion. Doppelhaus believes that good quality textiles should be available to all.
8.25 in stock