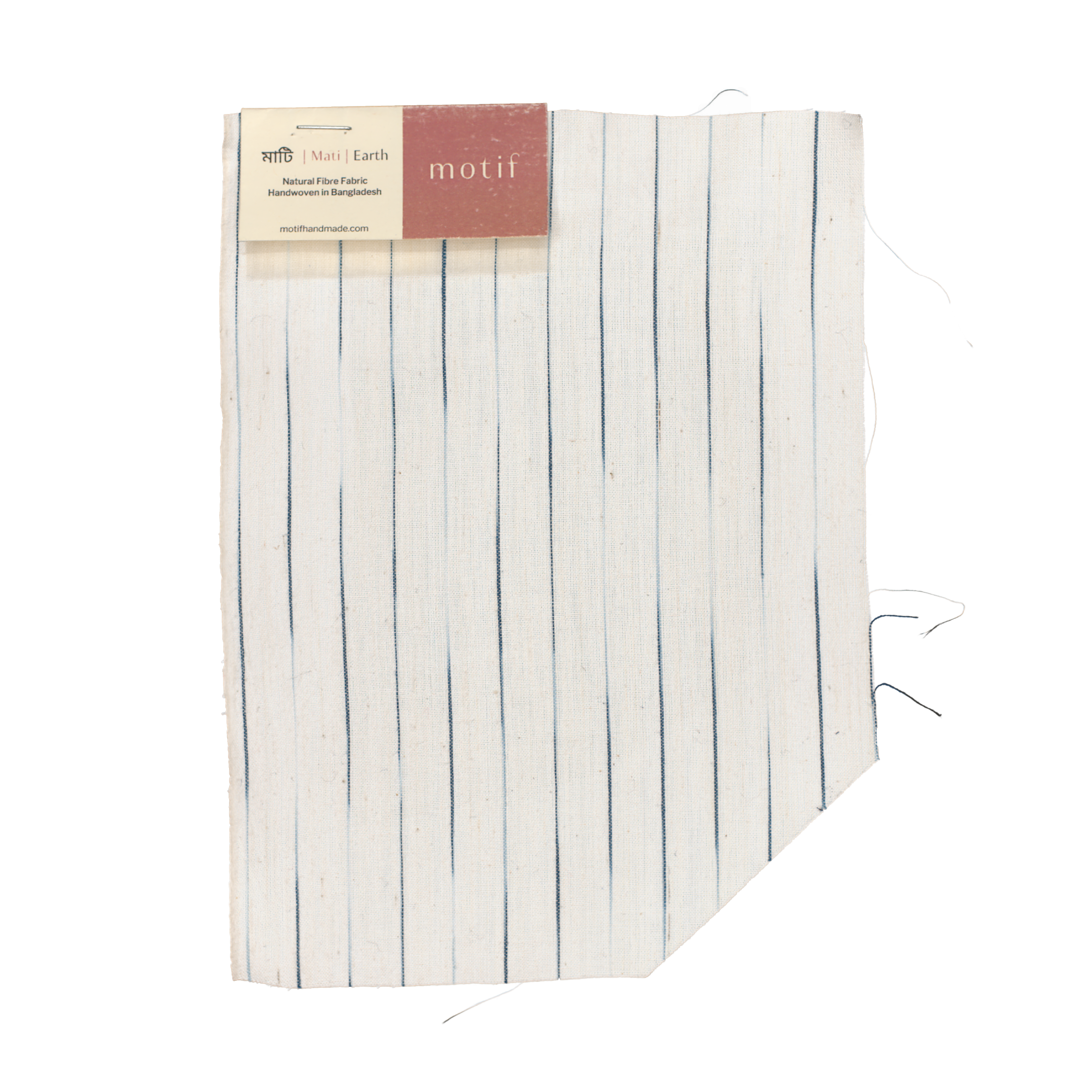 HAND WOVEN COTTON STRIPED
€34.00
A white cotton with blue Ikat stripes, fine and robust. Perfect for spring/summer tops, shirting.
Description
A lightweight, handwoven cotton fabric in white with blue stripes, using the Ikat technique, is ideal for spring/summer tops, shirting, etc. It consists of 100% cotton and is dyed with natural indigo. Crafted in Bangladesh, the Ikat technique involves carefully binding hanks of yarn at intervals, submerging them in a magical indigo dye bath. After drying, the bound areas are unleashed, creating a beautiful blend of indigo and white where the dye could not penetrate. This handwoven cotton is both fine and robust in aesthetics.
Material
Materials: CO - Cotton
Composition: 100%CO
Characteristics
Structure: Plain weave
Feature: Striped
Supplier
MOTIF is a heritage fabric producer with over 20 years of experience. They specialize in helping designers create their own signature, sustainably sourced fabrics through training and access to their well established network of loyal, fair trade certified artisans in Bangladesh. MOTIF's sustainable fabrics are hand woven with yarn recycled from local garment factory waste, GOTS organic cotton, and other natural materials.
3.9 in stock