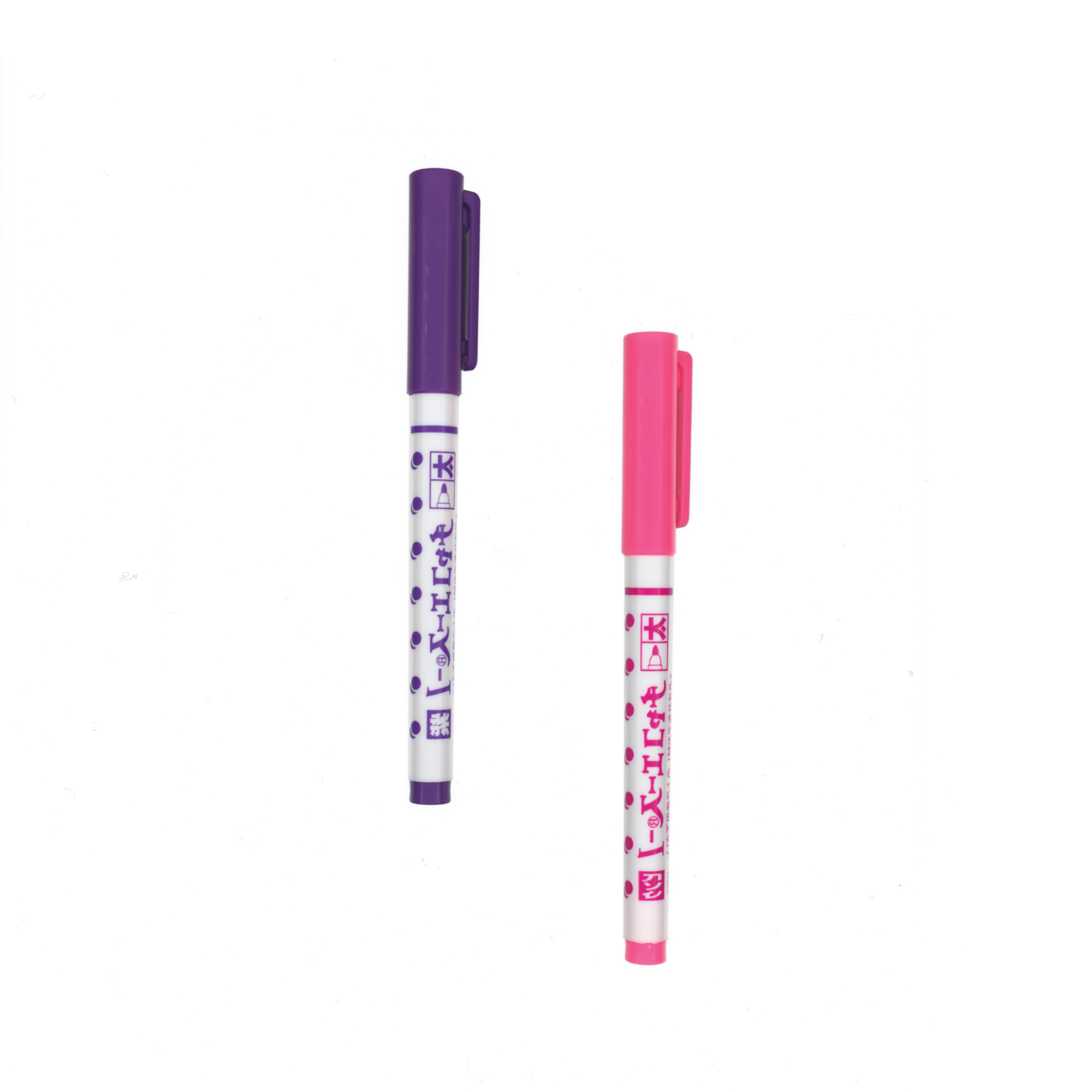 Removable fabric marker
€4.50
Adger Vanishing Pen:
Gradually fades away over hours or days. Marks disappear completely. Available in pink and purple variations.
Description
This Adger vanishing pen gradually fades away over several hours or days, depending on the fabric type, eventually disappearing completely. Marks can be removed quickly with a damp cloth or by rinsing in cold water if needed. We offer both pink and purple variations of this marker. The pink markings disappear faster, between half a day and seven days, while the purple marker vanishes slower, between one and fourteen days. • Supplier: Adger User guidelines: • The vanishing time varies depending on ink penetration and writing conditions, such as the material type and room conditions. It's recommended to test the marker on a piece of leftover fabric before ironing to ensure the markings have disappeared.
Material
Characteristics