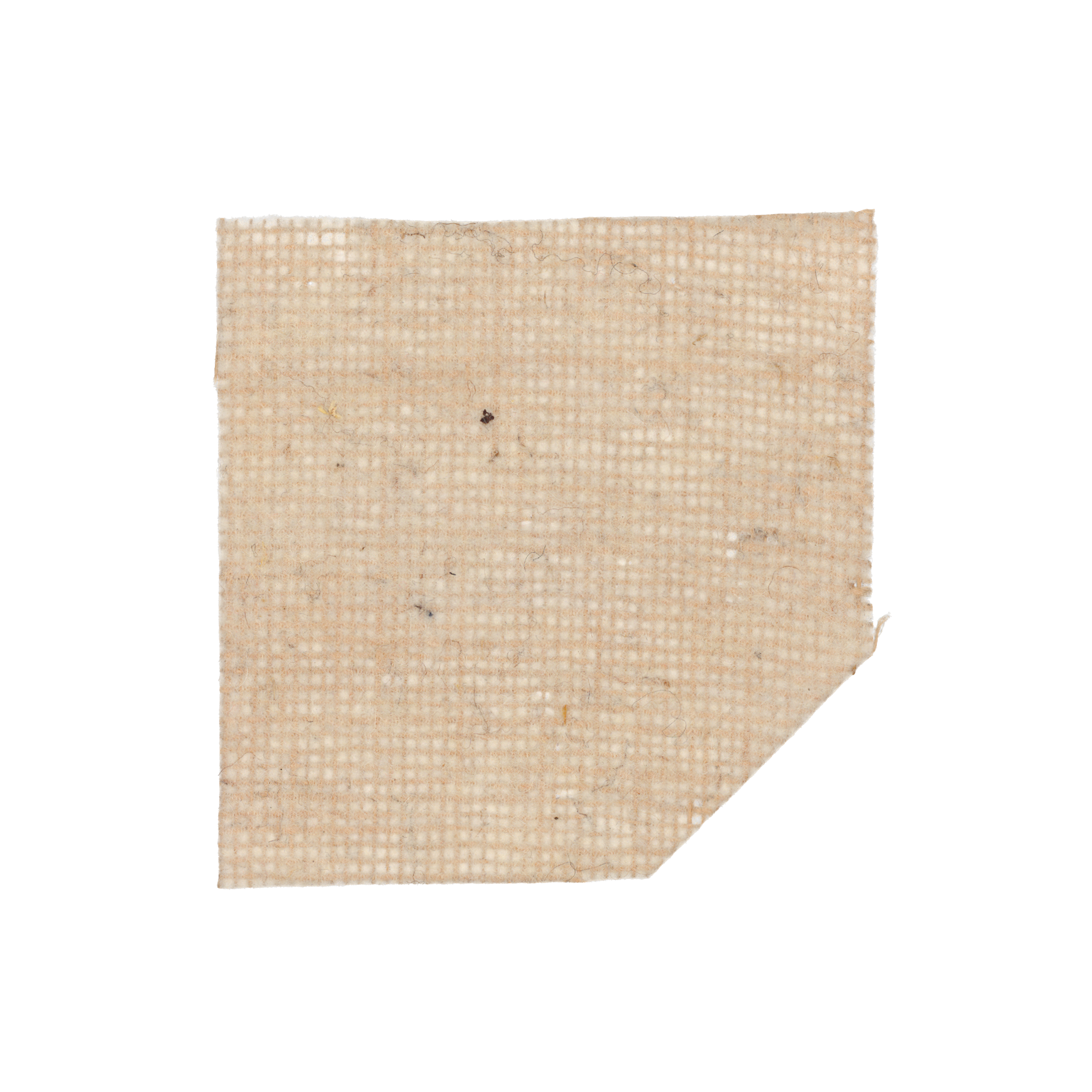 NON-WOVEN HESSIAN FLOCK WOOL
€40.00
Heavyweight non-woven wool fabric, wool and jute blend. Hessian Flock Wool: UK-made, innovative, fluffy, robust. Compostable, suitable for outerwear, accessories, interiors. Heavier, dense jute structure.
Description
A heavyweight non-woven wool fabric, combined with wool and jute in an innovative composite material. This non-woven hessian flock wool is made in the United Kingdom. The nonwoven structure surrounds the jute hessian core with wool fibers, creating a fluffy and woolly fabric with added strength and robustness. With every variation of Cloudwool, there are no additives, so the material remains fully compostable at the end of life. Suitable for structured outerwear, accessories, and interior products. This variant is slightly heavier than the hessian feather, and the structure of the jute is more dense, giving a more even texture.
Purpose
accessories, interior, outerwear
Material
Materials: JU - Jute, WV - Virgin wool
Composition: 53%WV 47%JU
Supplier
Cloudwool® is an innovative range of nonwoven fabrics for fashion made from pure British wool. Launched by Martin Brambley and Yolanda Leask's Doppelhaus Ltd., the brand works with a local supply chain and uses nonwoven techniques typical of technical textiles, including needle felting. The aim of Cloudwool® is to, once again, make pure wool fabric accessible for the mass market of fashion. Doppelhaus believes that good quality textiles should be available to all.
7.4 in stock